Careers at Alpine Aviation Group
Alpine Aviation Group seeks highly qualified personnel to join us in our growth and success. We value integrity, trust, diversity, and ingenuity. We strive to provide a high quality, drug-free, team-oriented environment and offer our employees great benefits!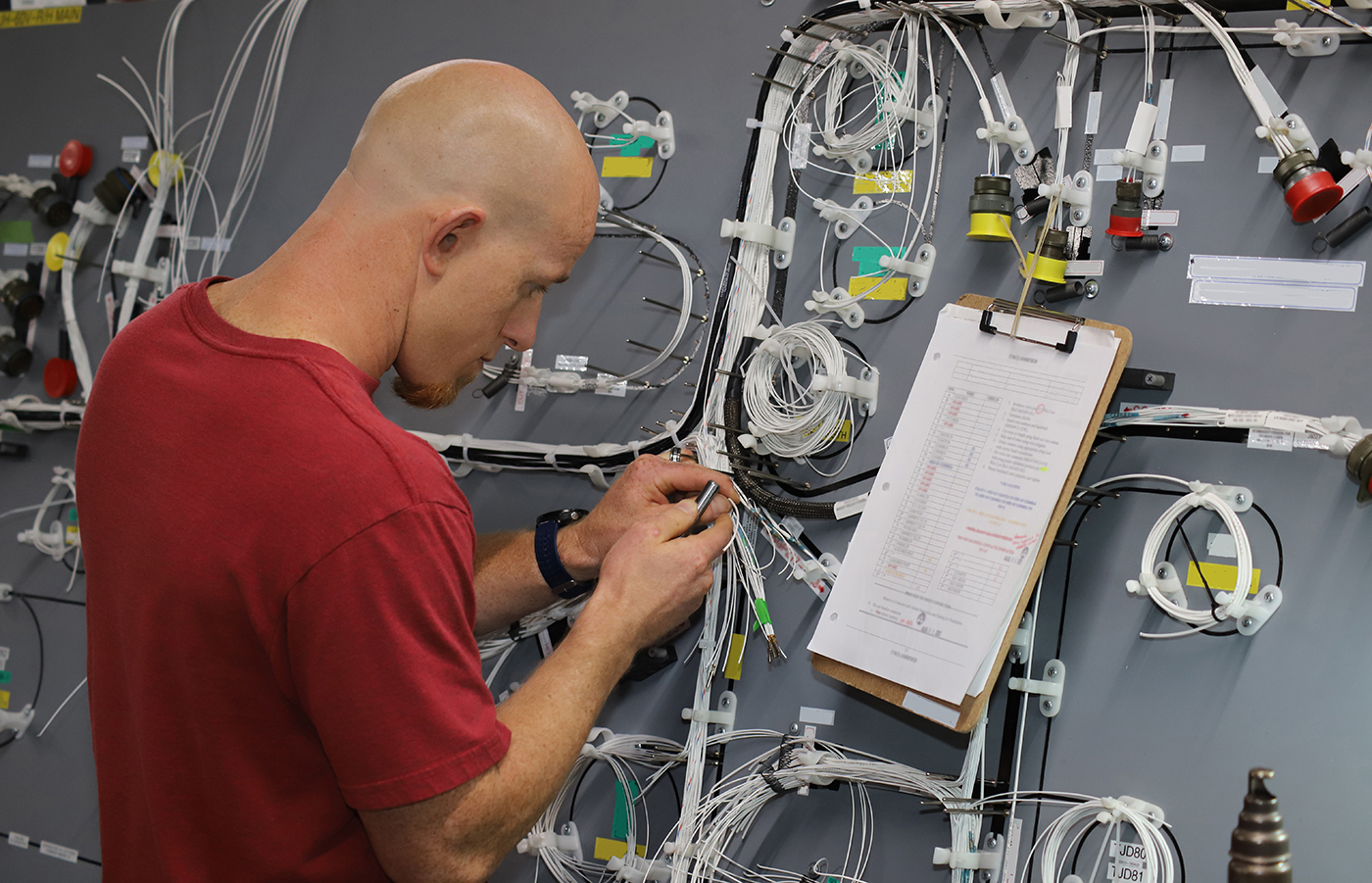 What we offer:
Competitive Compensation
Paid Leave (Three weeks of PTO vacation/sick time)
Employer-paid Medical, Prescription, Dental and Vision Plans
Employer funded HRA ($2K single/$4K family)
Employer-paid Life Insurance ($100K per employee)
Employer-paid Short and Long-Term Disability Plans
Paid Holidays (11 per year)
Simple IRA Plan (contributions matched up to 3% of salary)
To apply for a position, please send your resume to jobs@alpine-aviation.net.
FABRICATOR
Position:

  Fabricator — Full-time
Primary Responsibilities:
Fabricate wire harnesses and cables by cutting, sorting/inventory, color-coding, measuring, stripping, crimping, soldering, and routing various lengths, types, and gauges of wire, heat-shrink, and other related materials.
Operate tools and equipment such as wire strippers, crimpers, solder iron, wire identification and cutting machines, heat guns, and other associated tools.
Inspect and test wiring installations, assemblies, or circuits for resistance factors.
Complete job process tracking associated with work assignment.
Ensure all assemblies and detail parts are free of FOD and non-conformance issues.
Inspect and ensure that materials, components, sub-assemblies, assemblies, tools and product configurations conform with engineering drawings, company quality policies, and applicable industry standards.
Work with co-workers and management in problem solving, exploring, and implementing best practices in our operations.
The above is just a summary and not intended to be exhaustive.
Primary Qualifications:
Mathematical aptitude to perform shop math and basic understanding of drawings/schematics.
High School Diploma or equivalent and 2 years of relevant work experience.
The above is just a summary and not intended to be exhaustive.
Alpine Aviation Group is an equal opportunity employer